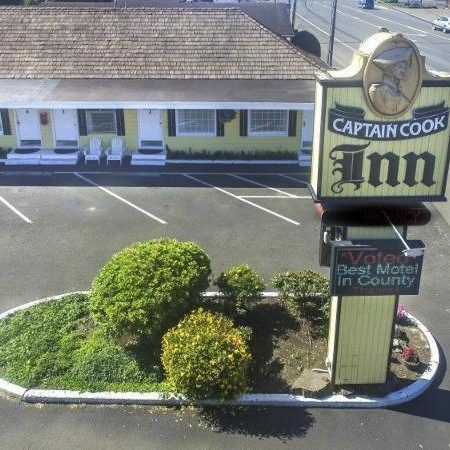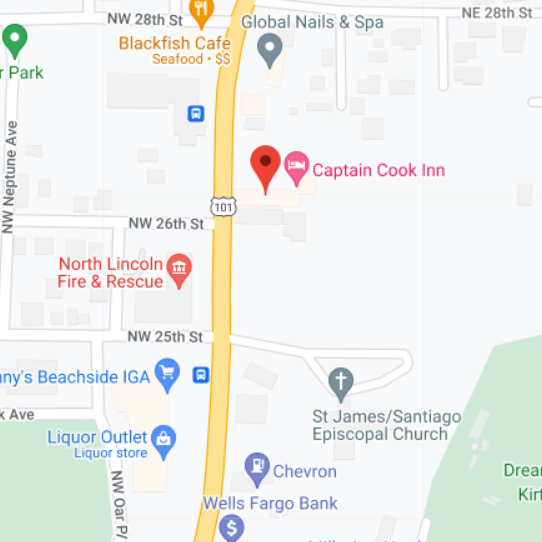 2626 NW U.S. 101,
Lincoln City, OR 97367
Lincoln City is located along a 7 1/2 mile stretch along the Oregon Sea Shore approximately 115 miles south of the Washington Border and 190 miles north of the California border and boasts some the most beautiful beaches along the U.S/ Pacific Ocean Shoreline.
Here's How To Find Us
Lincoln City is only a 2 hour drive Southwest of Portland or about 1 hour due west from Salem, OR…. The highways from the cities to the ocean are some of the most picturesque roads that you will drive. This scenic route runs through the fertile Willamette Valley, the Oregon wine country, the coastal mountain range, and then follows the Salmon River to the Pacific Ocean.
From the North Coast (Portland/Salem area) we are located 1.8 miles into Lincoln City from the Welcome To Lincoln City sign. We are then on the left hand (East) side of Highway 101.
From the South Coast (Newport) we are located about 5 miles into Lincoln City on the right hand (East) side of Highway 101.The nearest cross street is North 26th street and we are across the Highway from the Historical Dorchester House and in close proximity to the Blackfish Cafe and Kenny's I.G.A. North.